Free Ground Shipping on GPS Receivers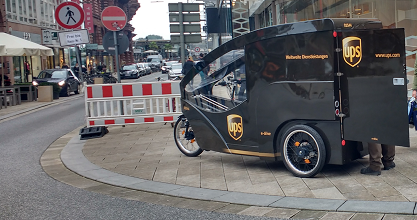 iGage offers Free Ground Shipping on GPS receivers (Spectra Precision, CHC, iGage) delivered to addresses in the United States (Lower 48 + Alaska + Hawaii + Puerto Rico.)
Depending upon the destination we will use UPS Ground or Priority Mail.
If you specify a Post Office box, we are forced to ship by Priority Mail.
Shipping is somewhat constrained by lithium-ion batteries.
Shipping times are not guaranteed by iGage, and there are plenty of ways for shipping to 'not work' as expected. But in general if you order by 12:00 noon:
Your order will ship on the same day
The shipping cost for the receiver will be Free! Shipping costs will be charged for any accessories that do not fit in the box with the GPS (poles, bipods,...).
If you are concerned about delivery times, we highly recommend that you call us to place the order. Again, ordering before noon Mountain Time is a good thing, ordering after 3:00 pm for same-day shipping sometimes just can't happen.
Examples of things that routinely break our shipping offer:
Credit Card will not clear to your shipping address
Open account not previously setup or past-due balance
Post Office Box specified instead of deliverable address
Insufficient address information, lack of delivery phone number
Address won't verify with our shipping tools
Items out of stock
Unavailability or refusal of a person to sign for shipment
Bad weather, 'acts of God', natural disasters, war risks, acts of terrorism, authority of law, labor disputes
Bad roads
The 14-days before Christmas
The 7-days before Thanksgiving
Banking Holidays
July 24th: Utah's Pioneer Day (Sorry, we roll up the sidewalks here...)
State Holidays on your delivery side